Vietnam has won an annual robot contest for countries in the Asia-Pacific region for the 2nd straight year.

18 universities from 17 countries and regions took part in this year's ABU Robocon event in Ninh Binh Province, northern Vietnam, on Sunday.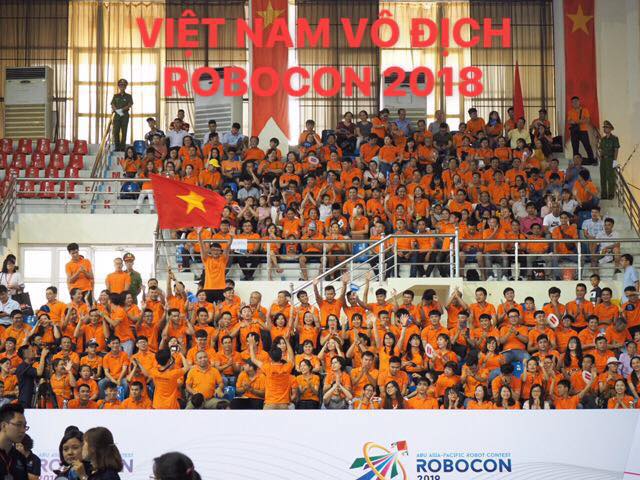 The ABU, or the Asia-Pacific Broadcasting Union, is made up of more than 280 regional broadcasters.

This year's event was based on a traditional Vietnamese shuttlecock throwing game.

The goal was to launch a palm-size shuttlecock made of cloth through 3 elevated rings , and have it land in a designated spot. Each ring measured 80 centimeters across.

The University of Tokyo, representing Japan, cleared the preliminary round after overcoming a problem with its robot. But it lost the semi-final to Lac Hong University from Vietnam.

In the final, the Lac Hong contestants beat a team from China, extending the university's winning streak to 2. It was the 7th victory for Vietnam.

A member of the Vietnamese team said the technology from the other countries was also impressive, and expressed willingness to learn from them.
Source:https://www3.nhk.or.jp